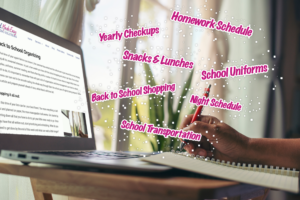 School Preparation
It's that time of year again! Before you know it, the summer has ended and the school year is just around the corner, bringing along all its unwanted stresses. In just a few weeks you have all that school shopping and prep to get done. From school supplies, uniforms, summer reading, and that often big shift in routine- it's hard to know where to begin!
Read More »
Let's get started on your next project.
I deliver high-quality work and build relationships with my clients. I encourage clients to leave reviews or provide testimonials, and use social media and other platforms to showcase my work.
Follow me on Instagram and stay up-to-date with the latest trends and best practices in organizing. Develop your organizing skills and expand your knowledge.