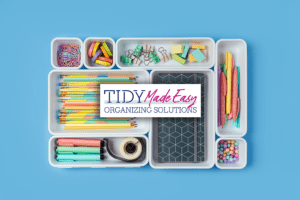 Organizational Products
No, it's not always necessary to buy organizational products to get your space organized. While organizational products can be helpful, there are many ways to get organized without spending a lot of money on storage solutions.
Read More »
Home Office
Many of us want our things to stay right where they belong. Moving things to a different place can feel too different. And getting rid of them can feel even worse! This challenge presents itself to so many people who suffer with dysfunctional home offices.
Read More »
Let's get started on your next project.
I deliver high-quality work and build relationships with my clients. I encourage clients to leave reviews or provide testimonials, and use social media and other platforms to showcase my work.
Follow me on Instagram and stay up-to-date with the latest trends and best practices in organizing. Develop your organizing skills and expand your knowledge.