It's that time of year again! Before you know it, the summer has ended and the school year is just around the corner, bringing along all its unwanted stresses. In just a few weeks you have all that school shopping and prep to get done. From school supplies, uniforms, summer reading, and that often big shift in routine- it's hard to know where to begin! While there is so much to do, it's important to remember that with just a bit of organization and time management your back to school process can turn out to be smooth sailing the whole way through! Start the school year off right by being prepared. Follow this article and prepare yourself ahead of time, while there's still time left.
At this time of year, lists can be your best friend. The more everything is laid out and planned on paper, the more manageable it all seems. Get started by writing down all that you have to do to get your little ones ready to go. Once you have that all written out, start prioritizing and scheduling. What do you need to get done by the end of this week and what can wait a little longer? Highlight the time-based tasks that need to be completed so you know what needs to get done first. Once all your tasks are sorted out on paper, they become more doable and less overwhelming to think about. No need to get lost in the details, just map it out in a way that feels organized to you and you'll be off to a great start!
Take a look at your time-based needs. It's easy to sometimes push off the bigger, more time-consuming tasks. However, the more of those pesky jobs you get out of the way now, the more you can enjoy getting your kids back to school.
Schedule those yearly check-up appointments and make sure your child is up to date with their immunizations; Pediatrician appointments fill up fast at this time of year. On the other hand, demand has increased for medical exemptions, and those can take up to 2 weeks, so best to get that going ASAP.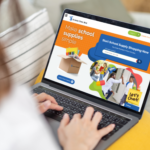 Make your back-to-school shopping lists ahead of time. Avoid the back-to-school shopping rush and have it all labeled and ready to go ahead of time. It may be easier to put an order in through a company that will get your supplies organized and shipped to school for you (check out School Tool Box LLC).
Uniforms can also sell out fast during the summer so order them online and have them ready to go for that first day of school. The less you push things off, the more calm you can be for the big first day. The biggest favor you can do for your kid(s) is to be present for them when school begins! Check out The Children's Place store on Amazon.
Your most useful asset is the previous school year. Look back at this past school year and take note of what could have been made easier and what you can change. Every school year is a learning experience for you as well! Did your child have good transportation? Was their homework and night schedule productive? Which snacks and lunches were easier for you and liked by your child? If this is your child's first year in school, ask your family and friends for advice!  Write it all down and use it as a tool to make this school year so much better!
Have a little sit down with your kids! The upcoming school year is stressful for them as well and they could use all the support they can get. Schedule their summer reading and homework with them so they're not frantically completing it all the day before. Ask them how they would change things this year and see how you can work together to make those changes. Map out a routine with them so they know what to expect, and so they know what you expect from them. If you and your kids work together, this school year is sure to be a success! 
Back-to-school prep is not easy;  but with organization, communication, and the right mindset it can definitely be made easier! Check out my Instagram page, for more organizational inspiration and ideas. If you think you need a helping hand, don't be afraid to contact us.
Other Tips & To Do Articles: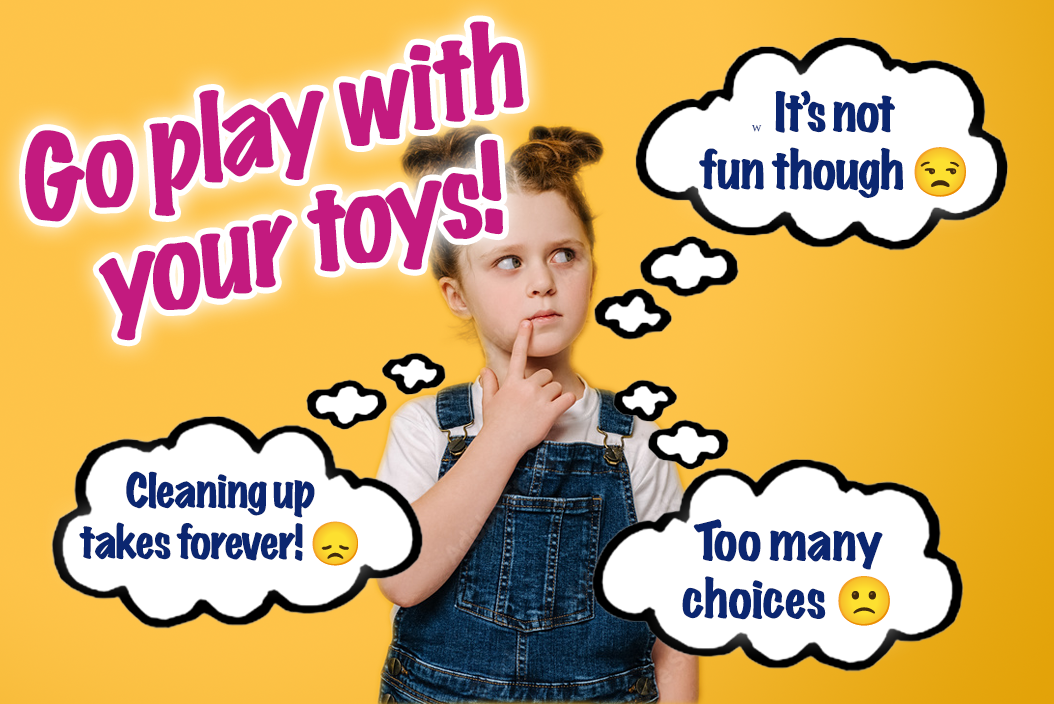 Toys on the floor, open markers, stepping on legos… those are a pain for many reasons, but, what most people don't know is how a messy playroom can restrict a child from expressing themselves creatively.
Read More »