How to Organize a Playroom for Order & Creativity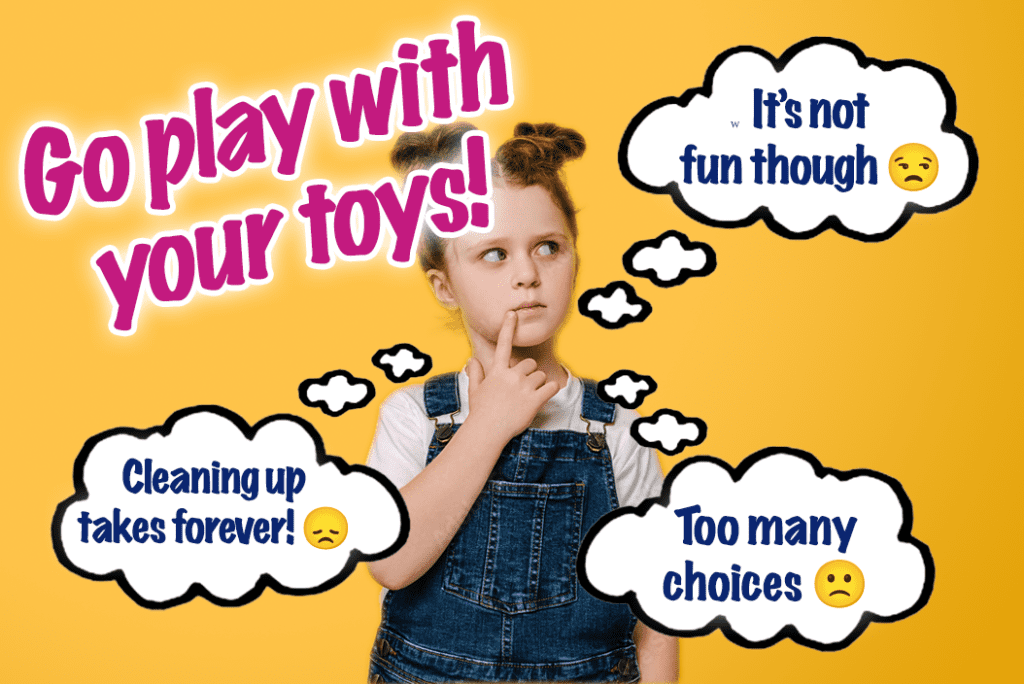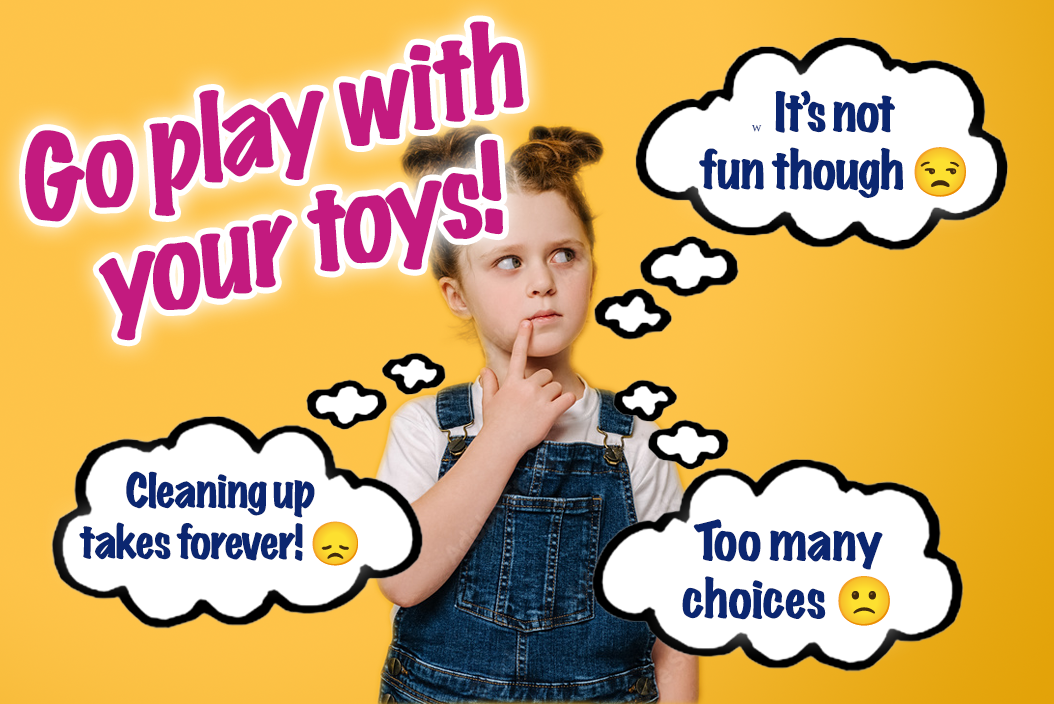 Toys on the floor, open markers, stepping on legos… those are a pain for many reasons, but, what most people don't know is how a messy playroom can restrict a child from expressing themselves creatively.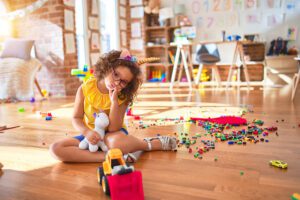 When you instruct your child to go play with their toys, they may sometimes seem reluctant; the most common reason for this is because their playroom is not organized properly. 
Children, as they're developing, have a hard time with perceiving multiple items and choices at once. To children, too many choices is not a choice at all. When children are confronted by a circumstance like this, they would rather shut down, and they enter a state where they can't let their imagination flow. 
When children can properly perceive and access their surroundings, they become independent, self sufficient, and CREATIVE. Children in an organized home can solve their own problems, thus letting their creativity flow!
Next time you're in a new environment that has an area for children, take notes on how your child acts, notice the signs: they will most likely already have an idea about what they want to play with, be able to occupy themselves for long periods of time, and display good behavior. This is because the environment is ORGANIZED. Now, imagine this behavior constantly… sounds good, right?
To start this journey with your child, one of the most important things is to sort through all of the toys you've collected with them over the years. Set aside time with your child to see what they still play with and what they've outgrown. It's best to make this experience fun, so that they can open up and be honest about what they do and don't want to give away, instead of being passive in the moment. 
Keep in mind that children do not have as big of an attention span as adults do, so have patience and make sure to spread out these sessions. Dedicate ten to fifteen minutes at a time to this task for the easiest results.
After a few sessions of figuring out what your child plays with and doesn't, organize the space! Organizing the space makes it so that you AND your child can maintain it easier, and more importantly, it will help your child in their creative process.
There are many ways to do this depending on your child, but here are some ideas!
Color coding bins and assigning toys that are similar to one bin, for example: dolls in the pink bin, cars in the green bin. (this option helps develop cognitive function for younger children, much like puzzles do!)

Clear bins for visual learners, so that they don't get frustrated while looking for a toy or putting it away

The most common route: labeling the bins! On any plastic bin, a dry erase marker works great for temporary toy homes!
Once homes are established for tools and toys, it helps to have assigned stations for your child so that they can develop a routine for themselves. Use this as a chance to utilize those bins to their fullest potential! Place bins with crayons, markers, and paint in one area of the room and dedicate that area as an arts and crafts center. 
Having dedicated spaces for things like homework, crafting, and playing helps your child become engaged with one specific task for extended periods of time, deterring frustration and nurturing creativity!
Lastly, to really make maintenance easy, have one area dedicated to putting toys when they're done playing. This can be a laundry basket, a bin, or just a corner of the room. Having a "put away" or "done" bin helps regulate and recycle the routine of asking your child if they still play with a toy, then assigning it back to a bin with similar toys.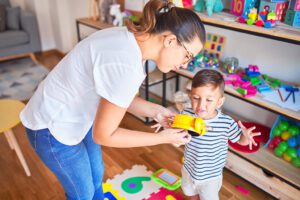 It is important to remember that organizing and cleaning with your child should be done in 10-15 minute segments, this is the perfect amount of time to keep them from becoming frustrated, and makes this process fun. 
Your child comes first! Make their experience with organizing fun!
Let's get started on your next project.
I deliver high-quality work and build relationships with my clients. I encourage clients to leave reviews or provide testimonials, and use social media and other platforms to showcase my work.
Follow me on Instagram and stay up-to-date with the latest trends and best practices in organizing. Develop your organizing skills and expand your knowledge.
Dont take our word for it… check out these customer reviews!
38 reviews on
Cristina Jordan
2023-08-10
I loved working with Rachel organizing my new homes master bathroom she was great and finding practical solutions and getting my input. Also was very budget conscious! I look forward to working with her on other areas of my home.
Dovrat Donna Gotlib
2023-08-06
I called Rachel because I felt that I couldn't walk into my home office anymore because of the amount of paper work that was laying everywhere and the left overs of supplies from my other office were everywhere and my arts and crafts materials and I just couldn't decide what to do with it anymore as I was completely overwhelmed. Rachel was so sweet and easy to work with and made it so easy for me to decide if I wanted to keep or donate and within 1 meeting the change was so big that I couldn't stop until we got it done! 4 sessions later, I love my office!!! and can't wait to call Rachel for my next home project! Just need to decide which one to start with first lol! Thank you Rachel for the amazing hours we spent together, I wouldn't be able to do it without you 🙏💜 I will definitely use your service again and recommend it to anyone who needs a sweet and smart helping hand 💕🌺
Melissa Parrella
2023-08-05
Update: I had her back a year later and we're slowly starting the process of going through our entire house. She's like a wealth of wisdom in tune with my family's present needs are and giving advice on what things to use for my family, to keep, and to donate and she is on point! Rachel was very accommodating. She was able to do the consult and come back the very same day to start the first session. She was very understanding and practical with her organization ideas. She helped me reclaim some space and made my rooms look bigger and spacious again. She's very quick thinking and rolls up her sleeves to really get into the job. She wouldn't even take a break! She confessed that organizing is her therapy! We liked her work so much that we're planning on having her back monthly until we finish the whole house.. And garage!
My experience with Tidy Made Easy couldn't have gone any better! I did some research on organizing companies and ultimately reached out to two different companies. Within 30 minutes of reaching out to Tidy Made Easy, Rachel responded and set up a call with us right then! Talk about fast service! I spoke with Rachel, sent her pictures of the house and explained that we needed this process rushed. I couldn't believe how accommodating she was. She took charge and we were working within 3 days! Rachel and her assistant, Suzie, were both great and we hit it off immediately when they showed up. We had a bit of clutter in our house, so our first session, which was 4 hours, was mainly de-cluttering and figuring out a plan of what we had versus what we need. Upon discussion, Rachel did some shopping on Amazon for organization products (she also used most of the stuff we already had) and it was super easy. She sent us a list of products to review and we decided whether we liked the products or if we preferred something else. We had a few more sessions but both Rachel and Suzie made the process very easy and left us with a well organized home. I highly recommend anyone trying to de-clutter or organize use this company. Everyone has different needs. Rachel recognizes this and tailors the work you need specifically to meet your needs. Thanks for the great work!
Deanna Ellenberg
2023-08-01
I was skeptical about hiring an "organizer." Would they really be able to do what I wanted and what I needed? Well, guess what? I have been blown away with what Rachel and her team accomplished in helping me get my home ready for sale. Not only is their work beyond my wildest imagination, they are incredibly fast. Now I can't wait to move so that Rachel and her people can set up the new condo perfectly right from the beginning. And I know if it begins to get away from me for any reason, Rachel will come to my rescue. I'd give her ten stars if I could.
Excellent service. Very detailed and diligent.
Melissa Selikoff
2023-07-10
Rachel and her team are amazing! They are organized, efficient, nice to work with & they get the job done! I recommended Rachel to a man who just moved into his new home. They organized his place and helped him with his new home. He thought they were just terrific!! Thank You Rachel & Tidy Made Easy Organizing!
Marlena Jenssen
2023-06-24
Rachel arrived exactly on time with everything she could possibly need to help me… And she really helped me. I was kind of biting my fingernails about my move to Italy and she made it so easy put my mind at ease and we got everything done a lot better and a lot easier than I ever expected. I highly recommend her she can help you with your organizing and or moving needs and she's very fun and pleasant doing it.
The word "satisfied" doesn't do it justice to how I'm feeling about the results from meeting with Rachel and her team. I am beyond ecstatic! We needed to work on our garage and couldn't find a way to work through the utter mess that was in there. Rachel came in with structure, incredible organizational skills and a kind approach that helped us accomplish a miracle in our garage. We went from being unable to access anything inside to having ample room and a place for everything. She was able to look at the space and see the vision of how it had to look. By the time she left us, we had the necessary tools to make sure we can also maintain the space from here on out. If you are considering this, it is well beyond worth the investment. I will for sure come back to her to continue work in other areas of my home.
Some of our recent work organizing playrooms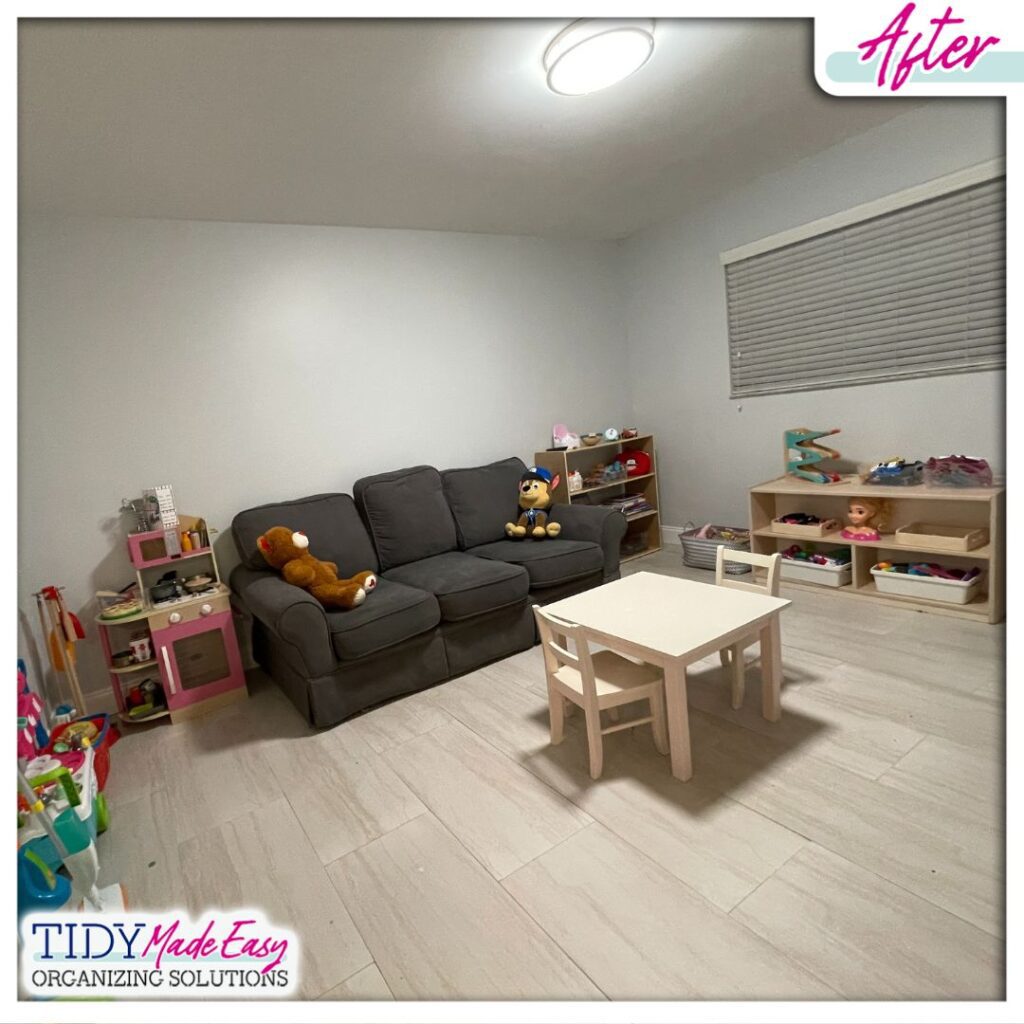 Other articles you might be interested in:
Check out some more of our professional organizing articles…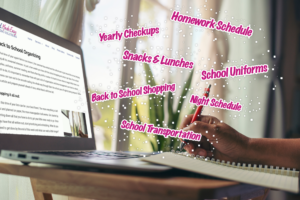 It's that time of year again! Before you know it, the summer has ended and the school year is just around the corner, bringing along all its unwanted stresses. In just a few weeks you have all that school shopping and prep to get done. From school supplies, uniforms, summer reading, and that often big shift in routine- it's hard to know where to begin!
Read More »
School is out, and summer has begun. That's it! No more alone-time for the next two months. So why not plan a vacation? Too much stress in planning and packing? Don't worry! We've got you covered. To avoid much of the stress and frustration experienced while packing, you'll need to be selective about what gets packed to ensure that all of the space in your luggage gets utilized properly.
Read More »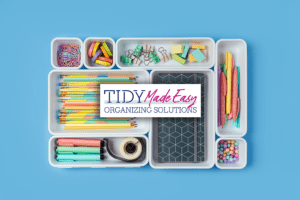 No, it's not always necessary to buy organizational products to get your space organized. While organizational products can be helpful, there are many ways to get organized without spending a lot of money on storage solutions.
Read More »