How to Organize a Playroom for Order & Creativity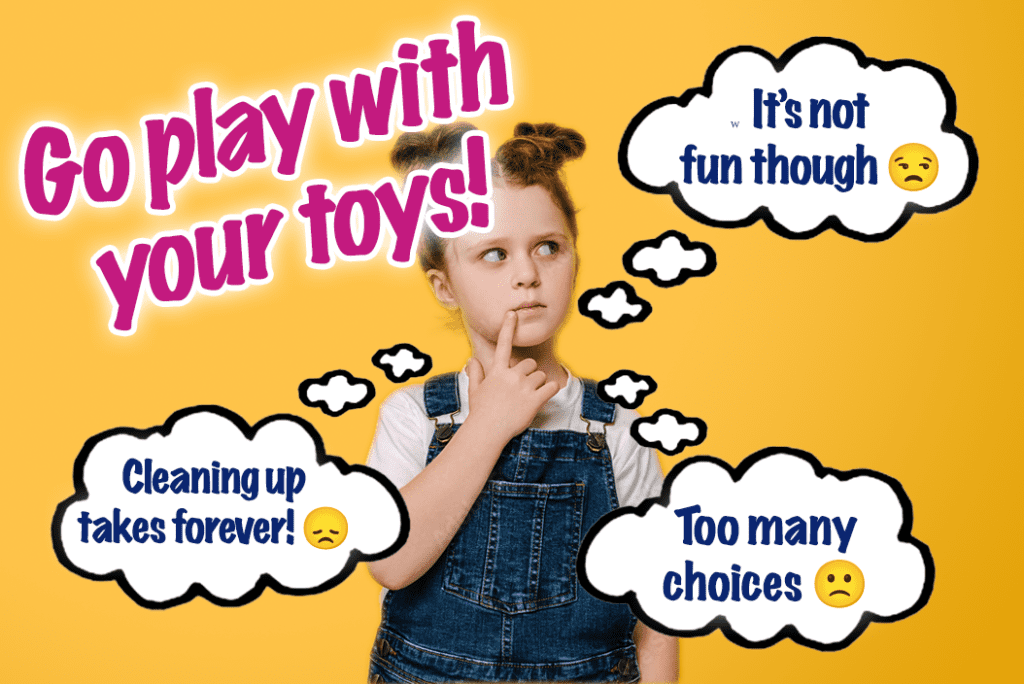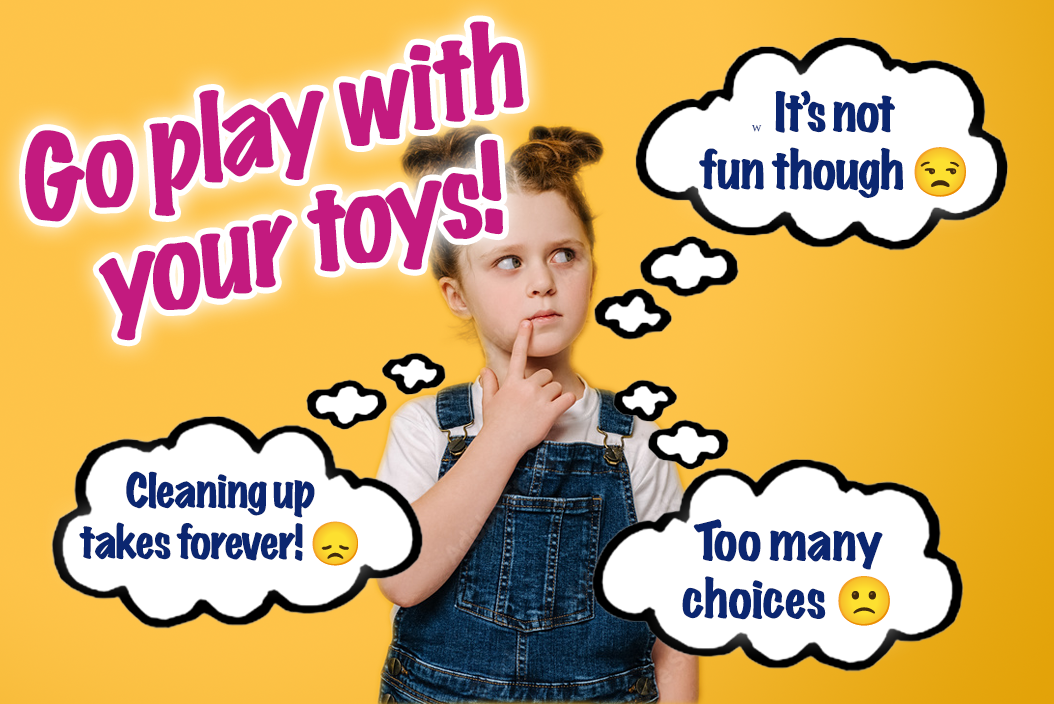 Toys on the floor, open markers, stepping on legos… those are a pain for many reasons, but, what most people don't know is how a messy playroom can restrict a child from expressing themselves creatively.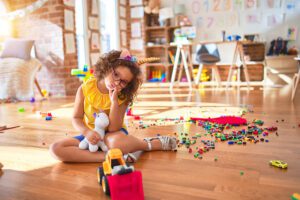 When you instruct your child to go play with their toys, they may sometimes seem reluctant; the most common reason for this is because their playroom is not organized properly. 
Children, as they're developing, have a hard time with perceiving multiple items and choices at once. To children, too many choices is not a choice at all. When children are confronted by a circumstance like this, they would rather shut down, and they enter a state where they can't let their imagination flow. 
When children can properly perceive and access their surroundings, they become independent, self sufficient, and CREATIVE. Children in an organized home can solve their own problems, thus letting their creativity flow!
Next time you're in a new environment that has an area for children, take notes on how your child acts, notice the signs: they will most likely already have an idea about what they want to play with, be able to occupy themselves for long periods of time, and display good behavior. This is because the environment is ORGANIZED. Now, imagine this behavior constantly… sounds good, right?
To start this journey with your child, one of the most important things is to sort through all of the toys you've collected with them over the years. Set aside time with your child to see what they still play with and what they've outgrown. It's best to make this experience fun, so that they can open up and be honest about what they do and don't want to give away, instead of being passive in the moment. 
Keep in mind that children do not have as big of an attention span as adults do, so have patience and make sure to spread out these sessions. Dedicate ten to fifteen minutes at a time to this task for the easiest results.
After a few sessions of figuring out what your child plays with and doesn't, organize the space! Organizing the space makes it so that you AND your child can maintain it easier, and more importantly, it will help your child in their creative process.
There are many ways to do this depending on your child, but here are some ideas!
Color coding bins and assigning toys that are similar to one bin, for example: dolls in the pink bin, cars in the green bin. (this option helps develop cognitive function for younger children, much like puzzles do!)

Clear bins for visual learners, so that they don't get frustrated while looking for a toy or putting it away

The most common route: labeling the bins! On any plastic bin, a dry erase marker works great for temporary toy homes!
Once homes are established for tools and toys, it helps to have assigned stations for your child so that they can develop a routine for themselves. Use this as a chance to utilize those bins to their fullest potential! Place bins with crayons, markers, and paint in one area of the room and dedicate that area as an arts and crafts center. 
Having dedicated spaces for things like homework, crafting, and playing helps your child become engaged with one specific task for extended periods of time, deterring frustration and nurturing creativity!
Lastly, to really make maintenance easy, have one area dedicated to putting toys when they're done playing. This can be a laundry basket, a bin, or just a corner of the room. Having a "put away" or "done" bin helps regulate and recycle the routine of asking your child if they still play with a toy, then assigning it back to a bin with similar toys.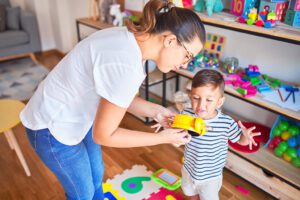 It is important to remember that organizing and cleaning with your child should be done in 10-15 minute segments, this is the perfect amount of time to keep them from becoming frustrated, and makes this process fun. 
Your child comes first! Make their experience with organizing fun!
Let's get started on your next project.
I deliver high-quality work and build relationships with my clients. I encourage clients to leave reviews or provide testimonials, and use social media and other platforms to showcase my work.
Follow me on Instagram and stay up-to-date with the latest trends and best practices in organizing. Develop your organizing skills and expand your knowledge.