Summer Vacation Packing Tips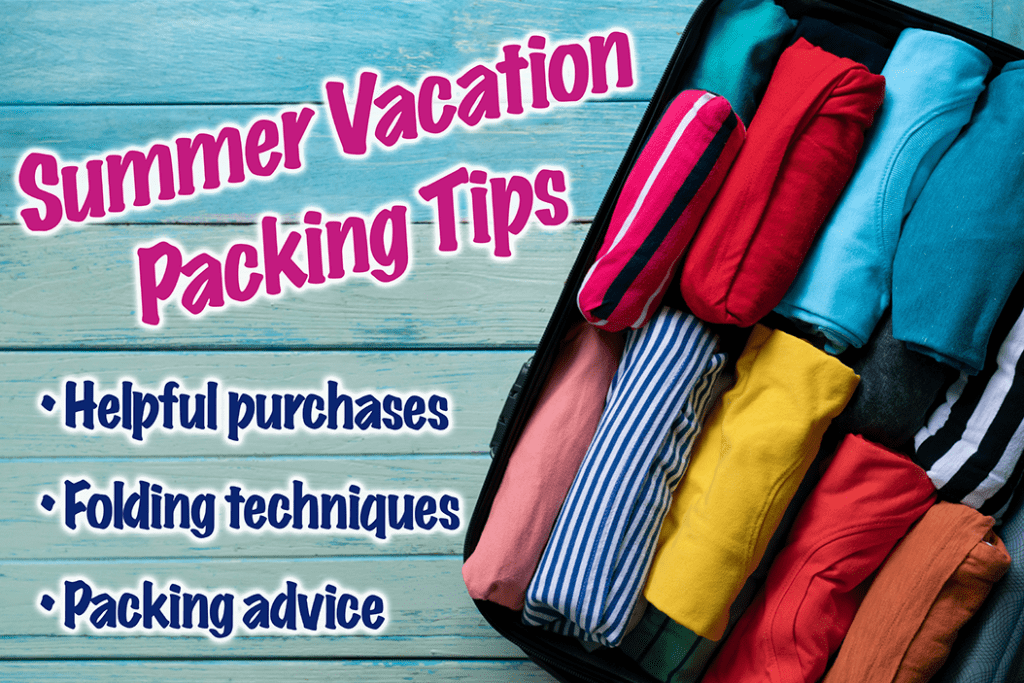 School is out, and summer has begun. That's it! No more alone-time for the next two months. So why not plan a vacation? Too much stress in planning and packing? Don't worry! We've got you covered. 
To avoid much of the stress and frustration experienced while packing, you'll need to be selective about what gets packed to ensure that all of the space in your luggage gets utilized properly. If not, you might end up using too many bags, or paying for overweight baggage fees! Let us help you pack easier, and even have extra room for souvenirs to take home. Here's a few tips on packing for your next summer trip:
Packing cubes: A cheap and simple way to make sure everything is aligned and neat in your luggage (especially if you have little ones traveling with you) is by using packing cubes for suitcases. Any standard brand of packing cubes comes with 3 sizes (small, medium, and large) that can fit shoes, bulky sweaters, makeup, and more. At the very least, you'll be able to tame the more stubborn items – and it'll help utilize the remaining space. Or, go wild and put everything in packing cubes! You can find a variety of these for sale on Amazon for about $15-$20.
The Army (or Ranger) Roll technique: This technique folds your clothes to keep them both compact and tidy.  It makes your clothes look like tight, well-rolled burritos, and minimizes the amount they wrinkle, as well as their footprint in your bag. It's an easy to master, and low effort way of keeping everything nice and compact. The army roll is best for socks, underwear, and crop tops. Sometimes it's hard to recognize your items when they're all rolled up into soda can sized cylinders, so try pairing this technique with packing cubes to keep everything organized. 
Folding your outfits together: This can also help you regulate what you bring for the duration of your stay. It's easy to get carried away and bring 12 pairs of underwear to a week-long vacation… believe me! Try laying out all of your outfits together on the bed. Now you can see what must be packed by the outfit. Now try to fold and pack shirts, pants, socks, etc., all together in a reusable bag. They become easy to stack, and ensure that you will have the right amount of everything that you need for each day on your trip!
Pairing items together: Lastly, make use of that extra space you wouldn't typically pay attention to. For example, once your outfits are planned, you can put pairs of socks inside the shoes you're packing to fill the gaps. Perhaps you can give a little extra padding to your valuables by placing them inside a sweatshirt. Or try packing the mini shampoo bottles or other toiletries inside of your shower cap. Continue using this method until you utilize all of the gaps inside your suitcase. 
Whether you're vacationing by yourself or with the whole family, packing for a vacation can be fun. The process of organizing tends to be creative, and forces you to problem solve with what you're given. Whether you're a pro or new to keeping things tidy, these packing tips should help you enjoy a stress free and well deserved vacation!
Other Tips & To Do Articles: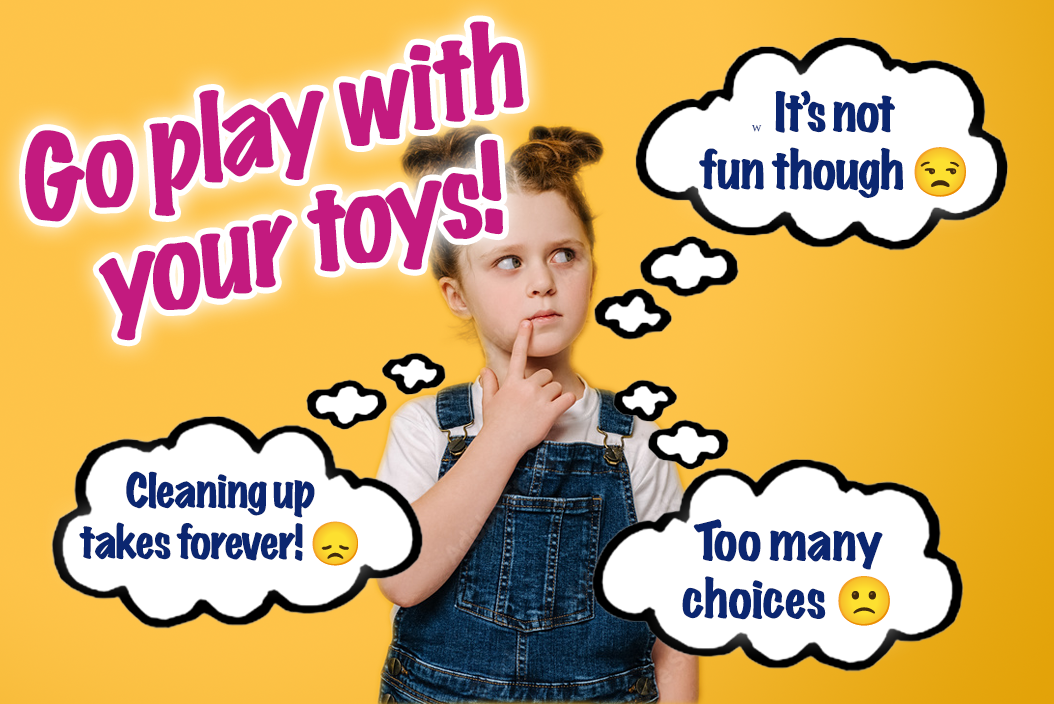 Toys on the floor, open markers, stepping on legos… those are a pain for many reasons, but, what most people don't know is how a messy playroom can restrict a child from expressing themselves creatively.
Read More »